THE LEADERS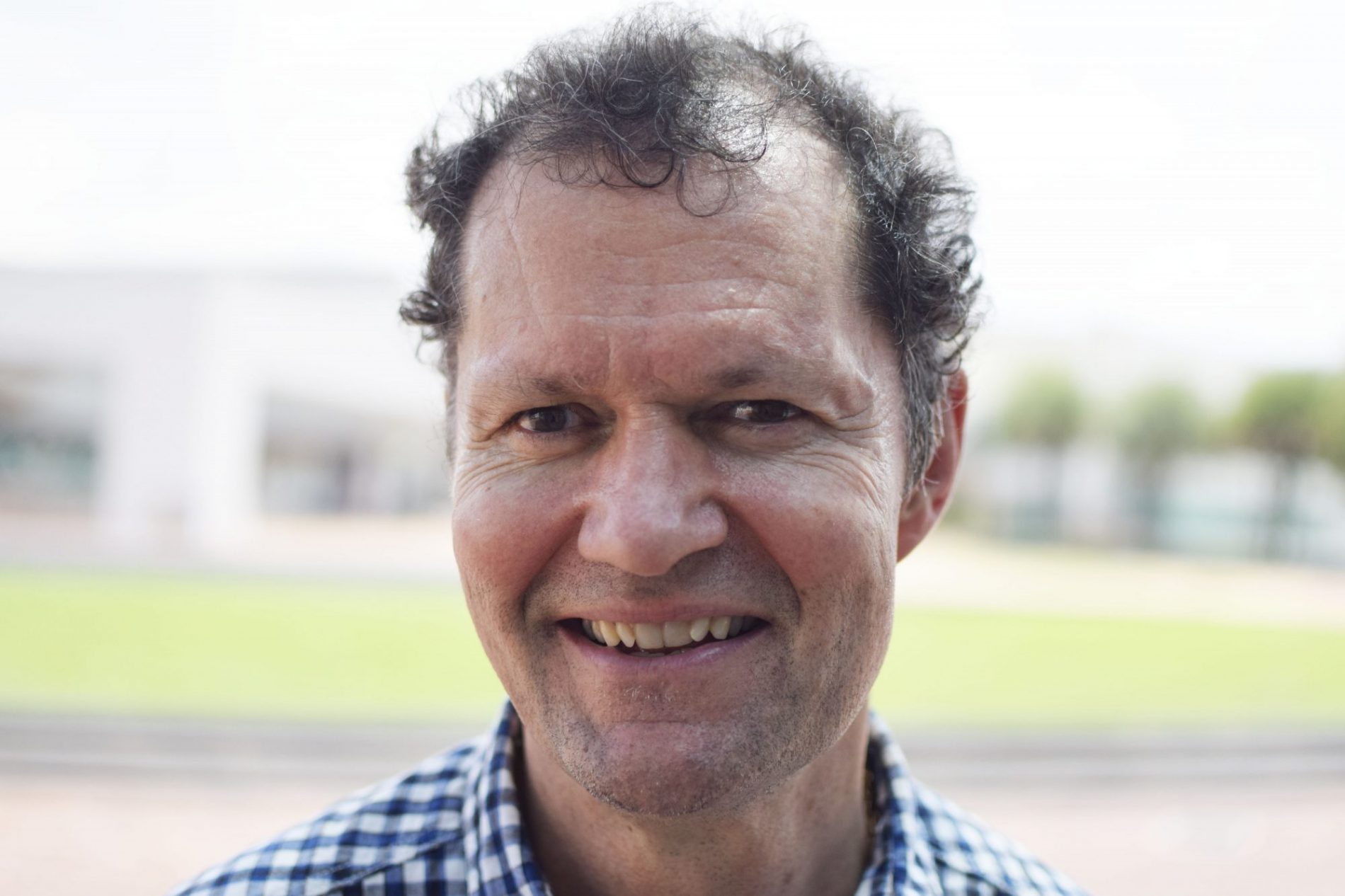 Dr John Warlow
Founder
Dr John Warlow is an experienced Adult, Child and Family Psychiatrist and as the developer of the Christian Wholeness Framework (CWF) is passionate to facilitate the development of Christian mental health professionals. Assisting them to become more integrated in their faith and practice, and assisting the church to become more appropriate and relevant to the needs of those around. John has a deep Christian faith and seeks to be a follower of Jesus, his passion is Christian Wholeness. John wrote "Living Wholeness" which is an introduction to his the framework for professional counselors and co authored "Wholly Coping".
Read more about Dr John's story below.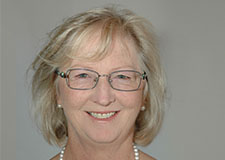 Dr Carolyn Russell
Australian Director
Dr Carolyn Russell is an experienced general practitioner, with a particular interest in mental health care. She is a well-known, dynamic presenter and trainer. Her current practice involves the use of her training in marriage therapy, as well as in Mentalising  in therapy, and Attachment theories.
She is a medical educator, within university Medical School and General Practice Training Qld, and for Cognitive Institute, a private medical education company.
She enjoys using the medical education skills in a missional capacity. To this end she visits other countries, to assist in the development and training of personnel in mission situations, with a particular heart for Nepal.  She has had extensive experience in the Christian Wholeness Framework and uses it for assessment in her practice.
She is the founder and director of Foundations Counselling Centre. Find out more about are on the website, http://foundationscounselling.com.au/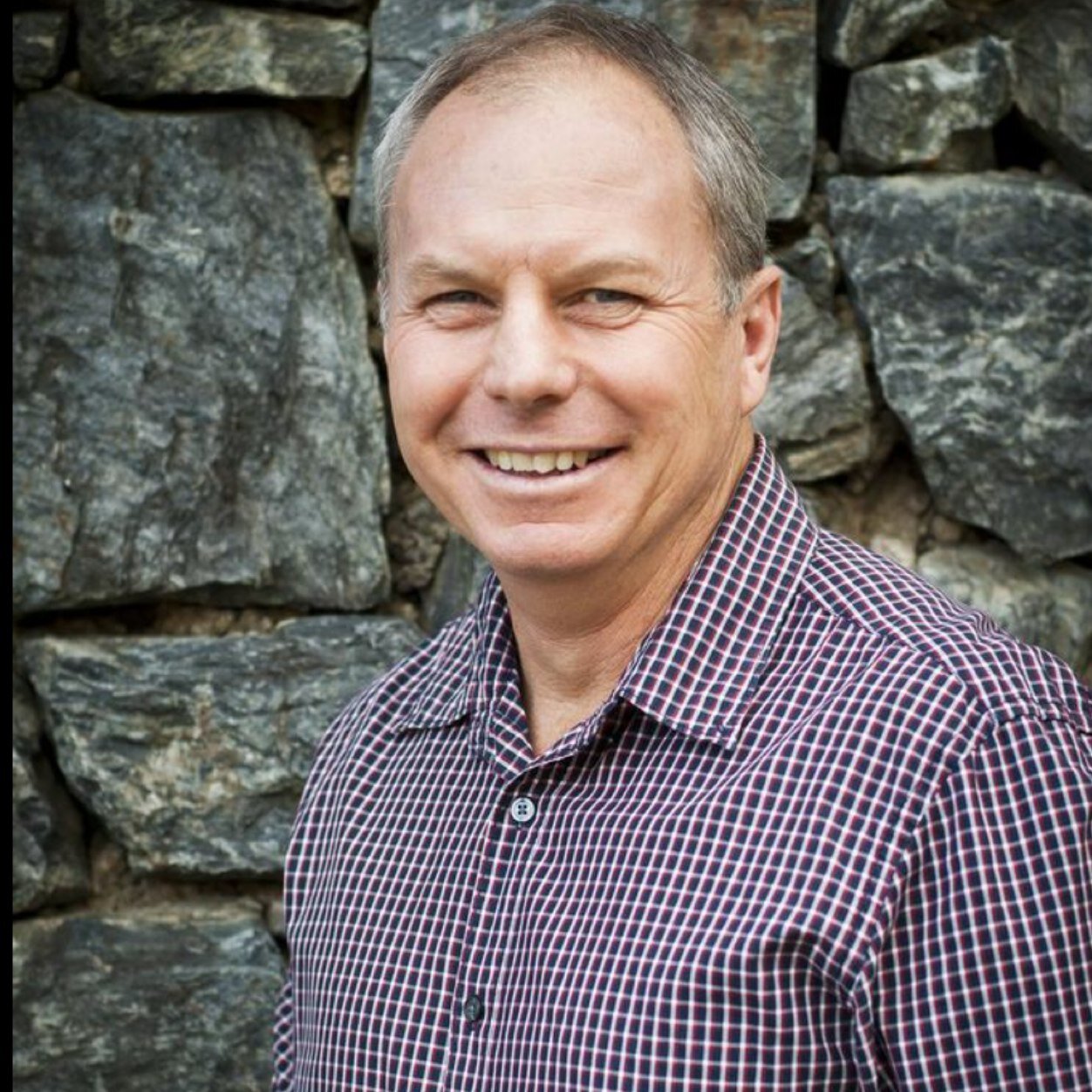 Andy Pocock
Developer
Andy Pocock has a Masters in counselling, and is developing a practice in terms of personal growth and marriage work. This is undergirded and informed particularly by work from Schnarch and Carl Jung and the Christian Wholeness Framework. In addition to running his private practice, he runs the Compassion Counselling Services, at the Gold Coast. He is also the founding director of Living Real. He is married and has 3 grown-up children.  In addition he has his own website – living real.com.au.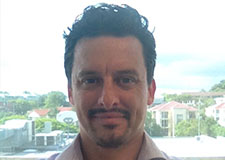 Dr Jono Andrews
Developer
Dr Jono Andrews is a well experienced clinical psychologist. In addition to his private practice, he is the founding director of, Heart in Mind. He is currently authoring his first book. He also is a supervisor of psychologists at Masters level (University of Queensland). He has a broad range of expertise and has found the Christian Wholeness Framework to be highly relevant to his clinical practice. In addition, he is a trainer and an influential presenter in various settings including church settings. Dr Jonathan Andrews will present on Heart in Mind Therapy and CBT as it has been and how it is currently being practiced. His talk will focus on how Heart in Mind Therapy is similar and different to CBT, with careful consideration being given to both content of the two different modes (the what question), and processes (the how question) of the two modes. Find more about him on his web: info@heartinmind.com.au
WHO IS IT FOR?
The Christian Wholeness Framework (CWF) can be used by anyone, in the context of everyday life whether it be at home, school or work. It can be used in churches, particularly in small groups, as well as in areas of ministry and mission. For professional counsellors the CWF has been tested in the fires of many clients over many years, in a range of settings, across diverse cultures and counselling issues. This is a well presented, easily understood framework into which you can put your counselling expertise. The Christian Wholeness Framework will encourage, inspire and challenge you to find a C.U.R.E. for your clients. The CWF can also be useful for professional coaches
The CWF is for …. you to live and give in any situation where you might be caring, counselling and doing mission/ministry in a Christian and integrated way… by walking the C.U.R.E. steps! The CWF is for individuals in the context of life's challenges (personal, social and material) wanting transformation in a God centred way. For families, it can assist with management and enrichment and conflict resolution and parenting.
Living Wholeness is developing a story. You can use the Christian Wholeness Framework and become part of the growing Living Wholeness community in your own God given unique way! In this way, your story can be enhanced and empowered to become more His story… and indeed, a real and lasting part of history!….
OUR STORIES
Dr John Warlow's Story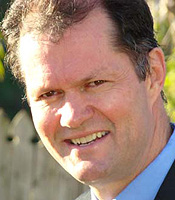 Dr. John Warlow's story He is the one who found the CWF, and then developed it with others! Who is John!? Dr John Warlow lives in Brisbane, Australia. John was born in India in 1954, in a missionary family. He lived there for 10 years before moving to England. After finishing his schooling, he completed his medicine degree in Birmingham. While spending a year in Theological training, he met his Kiwi wife. He moved to New Zealand and specialized in Psychiatry. He completed his Child and Adolescent Psychiatry in Melbourne & then Brisbane, Australia, where he has been living since 1990 with his wife Jill and five children. John has a deep Christian faith. He has over the years worshipped with the Open Brethren, Wesleyans, Anglicans, Baptists, and is currently in a Pentecostal church, which has since become part of the Hillsong network. He seeks to be a follower of Jesus. His passion is Christian wholeness, transformation from the heart and church growth. John has been practicing as an Adult, Child and Family Psychiatrist, since 1990. In 1994, he founded the Christian Wholeness Counselling Services. For ten years , from 1995, he directed the training in Child and Adolescent Psychiatry for the Royal Australian & New Zealand College of Psychiatrists, Queensland. He has been providing CWF consultation in Asia since 2006. John assists children, adolescents and adults, with relationship & personal challenges. Coming from a broad Christian background, he specializes in integrating matters of faith and practice. His Consulting, Coaching, Teaching and Supervision skills have benefited Professionals, Counsellors and Churches. As the founder of the Christian Wholeness Counselling Services, John has a passion to see and facilitate the development of mental health professionals, who are Christians, becoming more integrated in their practice, and also for churches to become more appropriate and relevant to the needs of those around. The benefits of the Christian Wholeness Framework as illustrated in John's story. Indeed, Living Wholeness… Community , the Christian Wholeness Framework, and the developing story… arose out of my experiences of relative abandonment and poor language skills. I was brought up as a missionary kid, initially mainly by my Nanny/s, while my father and mother were working in the hospital. My first language was Hindi. I knew aloneness even more when I went to boarding school at the age of 7, seeing my parents twice a year. (That was actually better than with the previous generation of missionaries left their children in England for 4 years at a time, which very nearly happened to myself or my brothers.) As I grew into my teens, in the midst of my adolescent aloneness and confusion, I found much comfort in God… to the point that I felt like it was nearly only my spirit which was functioning. Academically, I was average and struggled particularly with English. In many ways, I see the birth of the CWF arising out of my brokenness – not only from my aloneness, but also from my relative illiteracy (thus the development of the simple language of the steps and shapes). At Medical School, I started to learn more about the body. After dissecting human bodies for anatomy I would then get on the slow outer circle bus on my way home in Birmingham England, and try and share a John's Gospel with the other traveller. It seemed that now I was focusing on the spirit and body. Something was missing, and I could not persist with that. Nevertheless, it was also in that context, as I walked and prayed in the fields close to home in Birmingham, that I became aware of the most strategic process of change, which has become the major way of growth for the Living Wholeness . It was just to walk through life and journey with a few people who would then connect with a few others – and thus a movement could possibly eventually happen. While it was a copy and paste of the way Jesus strategised, I saw myself very much as just one of the disciples as it were. From this has become the passion of everyone becoming a servant leader, with everyone being and making disciples of Jesus (not so much disciples of Living Wholeness!) . After a couple of years of practice as a doctor, I decided to go to Theological College (All Nations Christian College, north of London). It was here that I was introduced to the bit between the spirit in the body – the mind! It was there I met my New Zealand wife, Jill. We moved to New Zealand where I started psychiatry, studying the mind. When I passed my psychiatry fellowship exam, people were shocked – and so was I! Psychiatry was so abstract, and a profession where language is a tool. As mentioned, English language was not my strength. In the furnace of the preparation for the exams I had to find another way to understand the mind, this abstract thing which is largely understood through talking rather than through stethoscopes and bleeping machines or cutting stomachs open. It was in the heat of this that I found the original shape – the circles. It was that which helped me successfully pass through the crucible of my psychiatry fellowship exams. About 15 years later when I was reviewing the circles, initially I was unimpressed that the circles had not developed over time. It was then I realised how robust the circles were and have continued to be. The framework was too good to invent – far beyond me in retrospect to have developed this. I see that a bit like Alexander Fleming who, "discovered" penicillin, though just noticing that bacteria didn't grow on the agar plate, so I just found the framework. Quite different from being the founder of the framework! Just like with penicillin, it needed a subsequent team to develop and produce, so with the framework. Moving from New Zealand to Australia, to further my studies in child psychiatry briefly in Melbourne and then in Brisbane, gradually and in the context with other fellow travelers, the steps and shapes started to form. In 1984, the Christian Wholeness Counselling Centre started… 20 years ago from the writing of this! Back then, in Australia to be a psychiatrist who was overtly Christian felt a little bit like putting my head on the guillotine. I owed a lot to my connection with Dr. Gary Collins who had gone well and truly before me in the area of integration in counselling and who gave me the sense of company in the context of relative professional isolation, particularly in Australia which was at least 10 years behind America. Becoming the Director of Training for Child Adolescent Psychiatry in the state of Queensland was an amazing gift to grow my credibility. It seemed that I had been rescued from the guillotine of committing myself to being overly a Christian psychiatrist. It was back then and there , in the context of the developing Living Wholeness Community, that the move towards integration of spirit, body and mind really commenced. I myself was in many ways embodying the move towards integration – not only my medical practice, but in my own life. I was (and still am) so indebted to my wife, Jill who was able to reach me in the depths of my heart, beneath my defences and to bring love into where aloneness had become so familiar. The benefits of the CWF for me! Personally, I need a framework to live by. It provides me especially 3 things. It gives me the big picture, as well as priorities and plans for my personal, social and spiritual life. In the complexity and confusion of life, the CWF gives me the big picture of the principles and essentials of what a Godly life looks like. In a post-modern world saturated with information, and an emphasis on indulgence within as many experiences as possible, what should my priorities be? The framework provides me with a sense of order and clarity. The framework responds to big questions such as: What is life about? Where am I going? I have a greater confidence in what to say, "yes" to and so also, to what I say, "no" to. By applying the CWF, I can plan better. I can discern more accurately where I am at, where I need to get to and how to plan to change. The framework provides me with a map so I can be more honest about where I am in life's journey. From there I can better plan which direction I need to progress. Personally, I need an approach to life which I can hold in my hands and carry with me whether I succeed or suffer, whether I am responding to God or failing Him. I don't need a detailed cookbook approach to life which can be hard to adapt to different situations and cannot be generalised into the complexities and variety of life in the context of my own personality idiosyncrasies!
Living Wholeness' story
Our History
At a glance:
1988.The shapes start
1994, the CWCC
1998/9. Our first metamorphosis!
2004, Singapore presentation
2006, CWF launches in Asia
2008,ff our second metamorphosis and publications
2013. The CWF turned 25 years of age!
2014. Our third metamorphosis
  How did Living Wholeness start and where is it going? Following on from John's story above, the key landmarks in the growth of Living Wholeness were roughly as follows… (The years ending in '..8', and '..4' seem to be well represented!)
1988, the initial shape of the circles were developed – and remained much the sense ever since.
1994, the Easter weekend, the Christian Wholeness Counselling Centre (CWCC) in Brisbane opened. Our initial logo tried to express the Trinity (the 3 circles at the top), the triangle (the 3 same size circles), the main shape of the circle (the outer one), the shape of the cross… in its central position! The marks in the bottom 2 circles are open hands and bright horizons! Full of meaning!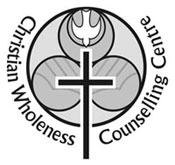 1998/9. Our first metamorphosis! The Christian Wholeness Counselling Centre pretty well collapsed from around 15 people to 3 of us (Dr Carolyn Russell – family physician and her Christian counselling centre, "Foundations", clinical psychologist, Peter Brown clinical psychologist and myself)… and Pat… the amazing secretary who has journeyed with me from the beginning of the centres! What a consolidation! From there, we developed our new logo: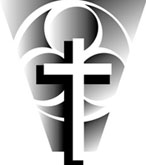 2004, the web started, and the Christian Wholeness Framework (CWF) was first presented in Singapore at the Wholistic Christian Counselling conference, with Danny Ng. The CWF was also incorporated into a pre-existing book of Dr Peter Stebbins (psychologist) to produce the book, "Wholly Coping: overcoming stress and preventing burnout in the Christian life." (Peter Stebbins and John Warlow… with the help of Dr Jono Andrews, psychologist in the development of the title!)
2006, the Christian Wholeness Framework was taken up by David and Susanne N* (*used to indicate the need for sensitivity in view of their location of work) in Asia.
It was also this year that there were failed attempts to try and release the framework into churches in Brisbane under the title of, "Living the great commandment". (The failure was probably due to the CWF being presented in much too complex a way.)
2007 was the release of their first DVD on Christian Wholeness Counselling Competencies for professional counsellors. (This was a significant step in the development of the book which came out from this in 2010, "Christian Wholeness ")
2008, our second metamorphosis. The CWCC stopped as we knew then! We had been holding monthly meetings and an annual retreat. There was another crisis, and the CWCC meetings stopped. From this, there was the focus of the development of the CWF and the 2nd consolidation of people with Dr Carolyn Russell and myself, adding, David and Susanne N*(a family physician and counsellor), as well as Andy Pocock (who was still to transition into the counselling industry). The last of a series of annual CWF conferences happened.
2009. The commencement of connection with Dr Brad Smith, a psychologist in the developing Care and Counsel International in conjunction with the Lausanne movement, starting in Mexico, and then Korea.
2010. The publication (self published!) of the first CWF book, "Living Wholeness … The Christian Wholeness Framework for Professional Counsellors" by Dr John Warlow. Participating with Dr Brad Smith and the Care and Counsel International group in Cape Town with the 3rd Lausanne meeting in the development of the "Declaration" with its 4 pillars of Christian, wholistic, indigenous and collaborative emphases.
2013. The CWF turned 25 years of age!
2014. Our third metamorphosis The launch of the core leadership community in Hong Kong with the plans for the development of a school for Living Wholeness
Stories in our products
Li Qiang 's story (a composite of others' stories illustrates the vision of the Living Wholeness community. As a 24 year old Asian man, Li Qiang had moved away from God, church and his own faith. He was becoming increasingly self centred. Nevertheless, he was becoming more disheartened. He was feeling more alone, confused and despairing, thinking predominantly of himself. While he was achieving at work, his more intimate and personal life was collapsing, and he did not have enough money to go and get professional help. He was noticing that he was becoming more anxious and depressed. Li Qiang slowly started to change when he met a friend who had kept in contact with him since he had left the church. The friend invited Li Qiang to his church small group. He also started to attend the men's group after his friend took him on the men's camp. Here again they used the 5 steps and 5 shapes of the Christian Wholeness Framework. It was as if to Li Qiang everyone was speaking the same language and he could understand and grow more easily into the essentials of discipleship. All the people in the church seemed to use that language – not just for spurring the Christians on to discipleship, but also in the context of evangelism and new conversions. A previous work friend, who was somewhat older than himself had moved back from a different city, and joined the same church. They started to meet up regularly, and Li Qiang found the mentoring even more powerful, as they both were using the steps and shapes language. He had a greater sense of who he was, where he is going to and a greater sense of security and significance in a God centred way. He was starting to be introduced to the Living Wholeness community, in this local church who was using the Christian Wholeness Framework (CWF).He was friends with his previous work associate who was mentoring him, and who likewise had become part of that community. In his own personal life, he started using the framework growing more within himself, as well as in his family life, and at work. He himself was walking the "steps" in his own life, and getting into the right sort of "shape", as it were. He started to make more sense of his own hypocrisy as well as that of the church. He could see why it happened, and could focus more on the centrality of God, Who was having greater and greater impact in his life. Li Qiang continually came back to that place, at the foot of the cross, just like what his friend had showed him earlier, in the tea house. Repentance for Li Qiang   had become a familiar process. This is all emphasised in the CWF he was learning. Personally, he understood that God wanted to connect with him in safety. He was more clear that his whole being was an integrated unit, which included looking after his own diet, sleep habits and also getting some exercise. He was seeing things more in a truly Christian, and wholistic way. Far from feeling restricted or imposed on, he was experiencing more the flourishing of his own God-given personality in the context of his indigenous culture. Socially, He knew that he did not have to do life alone. He increasingly found love from Godly sources, especially in the context of his mentor friend, and the small group. Indeed, he even became reconciled to the mother of his child. He was more clear about what was going on inside of him, and was starting to live a life with a greater sense of love, faith and hope. Li Qiang was grateful for his friend, the small group, the men's Ministry in the church – as well as his mentor. He was grateful that they all used the common language of the CWF in assisting his return to God, his reconnection with his past wife, who now became his real wife. The CWF had encouraged him to grow into servant leadership and making disciples of others. He was starting to become more involved with others. He himself went to the same tea house where his friend had taken him, but this time with another person who had been going through a similar experience to his. He was more involved in a small group and was also taking a role in the men's ministry. He was showing servant leadership not just in the church context, but also in the context of his family, and in his workplace. [/accordion] [accordion title="Mandy's story" active="no"] Mandy is a 40-year-old Caucasian woman who has been married for 20 years and has 2 teenage children. She works in a pharmacy. Some parts of her life are going well while others are not. Over the last 2 years, but worsening with time, she is struggling more with the job, has become socially withdrawn and is on the verge of separation from husband. She is actually starting having an affair with another man she met her work. She has become more anxious and, "everything is becoming too hard" she says. She has thoughts of suicide and her christian life has become more irrelevant and she feels more are more of a hypocrite. She is more damaged than Li Qiang, and needs counselling. In the context of counselling from a counsellor who is starting to become a part of the Living Wholeness Community and who used the Christian Wholeness Framework, their life starts to change. You can find out more about this story, particularly if you're a counsellor, in the book, "Living Wholeness": The Christian Wholeness Framework for Professional Counsellors" Dr John Warlow, 2010. [/accordion] [accordion title="Stories of Hannah, her Father Brian, Tricia and her friend Jenny, Judy and Bill." active="no"] The Living Wholeness Community and Framework, is for people who are becoming more honest in their journey through life like Hannah. Her father, Brian was wanting to restore the broken relationships from the divorce.  Tricia, 19 was brought up in a dysfunctional family where she had to particularly take care for the younger children. She was beaten by her dad who had huge expectations on her behaviour. She became quite independent through her teens and left home at the age of 17. She started to find support from others – friends, the church, as well as a counselor. It was these people who helped her with her anxieties and his sadness. Tricia's ways of coping have a "use by date", and were no longer really working for her. She often felt out of control. She did not really want to show her real self. Her boyfriend had left her recently. She was a Christian, but was struggling to keep that relationship with God alive. Jenny, of the same age is one of Tricia's friends. One of her teachers has become overinvolved in Jenny's own life, in an intrusive way. She feels powerless and out of control. She grew up in a family where her parents did not invest much on to her. Jarrod is the youth pastor who felt betrayed when his senior pastor had an affair. Judy is a 32-year-old Italian lady with depression. Bill is a 56-year-old English man who is suicidal.  [/accordion] [/accordion_set]
Acknowledgements & References
Acknowledgements
From Dr John:
My patients for over 25 years.
My training and practice in Adult Child and Family Psychiatry for now more than 25 years. This included training in the disciplines of Adult and Child psychodynamic, cognitive, behavioural, pharmaco and interpersonal and family therapies. So privileged to have been the Director of Training per Child and Adolescent Psychiatry in Queensland for the RANZCP for 10 years. In addition, influences from coaching (ICF) and the Myers Briggs) MBTI)
Fellow travellers within the developing Living Wholeness community. Thank you, Dr Carolyn Russell, Andy Pocock, Dr Jono Andrews, those involved in the Christian Wholeness Counselling Centre and peer review. Thank you Daniel Warlow for our fellow travelling!
My own personal journey, from being alone to being with others and moving towards becoming an integrated and whole person. My experiences have been impacted by being a "missionary kid", my churches (Open Brethren, Nazarene, Anglican, Baptists, Pentecostal), All Nations Christian College (UK), my medical training (UK) my psychiatry training (NZ and Australia). Dr Gary Collins and Dr Brad Smith (CCI) thank you for our fellow travelling! My family of 5 amazing children. My wife, Jill, thank you especially for your amazing love which has so transformed me!
 God. You have given this to me. I'm not the founder of it. I found it! Thank you! Take and use this for your body here on earth, the church
References
Benner D G: Encyclopaedia of psychology. Baker Book House 1990
Clinton T and Ohllschlager G: competent Christian Counselling: Foundations and practice of compassionate soul care. Volume 1. WaterBrook Press 2002
Collins G R: Christian Counselling. A comprehensive of guide. Thomas Nelson Publishers, 2007
Duek A and Reimer K: A Peaceable psychology: Christian Therapy in a world of many cultures.Brazos Press. 2009
Erickson E: Childhood and society. Norton, New York, 1950
Guthrie D: New Testament Theology. Inter-Varsity press, Leicester UK, 1981
Kaplan H, Saddock B: Competence of Textbook of Psychiatry. Baltimore. Williams and Wilkins, 1995
Ladd G E a New Theology of the New Testament, Grand Rapids MI, 1974
Marshall T. Free Indeed: fullness for the whole man, spirit, soul, body. Sovereign World Ltd, Tonbridge, UK, 1975.
McMinn M R and Campbell CD: Integrative Psychotherapy: Toward a conference of Christian approach IVP. 2007
Meier P, Minirth F et al: Introduction to Psychology and Counselling. Baker. 1992
Sanford J, Sanford P. Healing the Wounded Spirit Victory House, Inc. Tuls OK, 1985z
Seamonds D: Healing of the Memories. Victor, Wheaton, Ill, 1983
Smith, B., Collins, G. R., Cruz, E., Cruz, P., Cruz, S., Cruz Jr., S., Dueck, A., Gingrich, F., Hughes, D., Mwiti, G., Vuncannon, J., & Warlow, J. (2011). The Cape Town declaration on care and counsel as mission. Retrieved from www.careandcounsel.org
Tan S Y: Lay Counselling: Equipping Christians for Helping Ministry. Zondervan, Grand Rapids, 1991
The Holy Bible: New International Version. International Bible Society. 1973
The Holy Bible: New Living Translation. (1sr ed)Tyndale House Publishers, Inc., Wheaton,Ill, 1996
Warlow Dr J: Living Wholeness: The Christian Wholeness Framework for professional counsellors. Living Wholeness. Brisbane: Self Published via Amazons or www.livingwholeness.org 2010
Warlow J and Stebbins P: Wholly Coping: Overcoming stress and preventing burnout in the Christian life. Christian Wholeness 2004
Warlow Dr. J: DVD. Christian Wholeness Counseling Competencies for Mental Health Practitioners and Professional Counselors. Brisbane: Christian Wholeness Counseling Services.
White M: Systemic Task Setting in Family Therapy. Australian Journal of Family Therapy,1:4, 171-182, 1980
Wright C: Whole Gospel, Whole Church, Whole World. http://www.lausanne.org/en/about/93-communications/global-conversation/1036-whole-gospel-whole-church-whole-world.html
What people say about the Christian Wholeness Framework
It is a significant and simple guide in seeking inner balance, wholeness, straightness and godliness
It's a very helpful framework for helping others to see helping others in terms of dealing with the WHOLE person.
Use steps as a guide for how to better communicate in my marriage. Have started using pyramid for planning how to build out relational support networks.
Throughout the training we heard feedback about a new way of 'seeing' and understanding what pastoral care is about – not just preaching, but caring for the whole person…taking time to understand…and responding in a wide variety of ways (practical as well as 'spiritual')